Identity & Risk: Financial Services in a Time of Transformation & Uncertainty
pTools Annual Conference 22nd of October 2020!

This virtual event focused on how technology is rapidly transforming processes like LEI, ISIN, Corporate Actions, and ESG.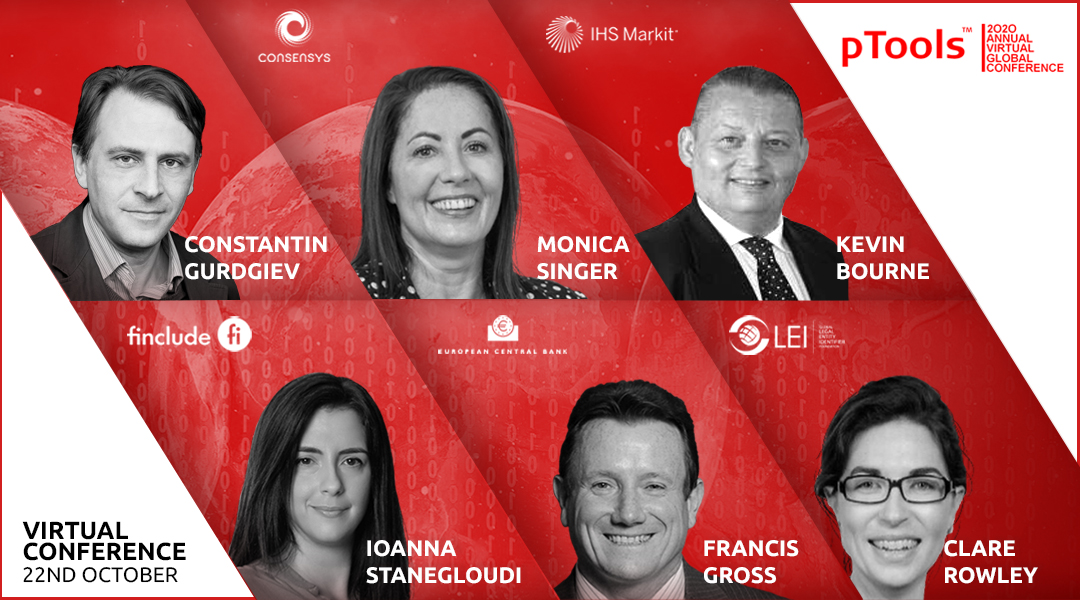 We were joined by outstanding speakers from three global regions - APAC, EMEA, and Americas , including;
Constantin Gurdgiev, Lecturer, Northeastern University
Clare Rowley, Head of Business Operations, GLEIF
Monica Singer, South Africa Lead, ConsenSys
Kevin Bourne, MD | Sustainable Finance, IHS Markit
Ioanna Stanegloudi, Co-Founder & Chief risk officer, Finclude
Francis Gross, Senior Advisor in Statistics, ECB
Presentations and discussions included:
Brexit – how leaving the EU affects global markets
ESG and 'Green' Finance; a seismic change for regulation
Entity identification and Covid19 – trade confidence in an emergency
Emerging Technology & Emerging Risk: regulation 'v' transformation
 Please fill out the form to receive full recordings from the event!
Register Now