Corporate Actions & Announcements Software & Solutions
Instead of relying on a small team of specialists to read and analyze documents and news releases, many corporate announcement teams now use AI and Natural Language Processing to automatically highlight and escalate important information in official press releases and corporate announcements.
Our eBook highlights 10 ways Artificial Intelligence & Natural Language Processing is driving process automation for corporate actions and announcements.
Fill out the form to download the eBook for free.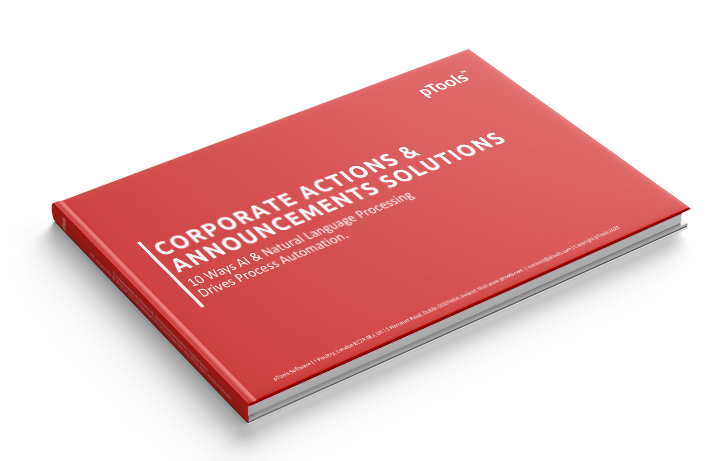 If you have any questions about the eBook, or would like to learn more about our solutions, please email: connect@ptools.com