2020 ANNUAL GLOBAL VIRTUAL CONFERENCE
Identity & Risk: Financial Services in
a Time of Transformation & Uncertainty.
Virtual Conference 22nd October 2020
2020 has been the most turbulent year in recent history. We were joined by some of financial services leading experts as we discuss the issues relating to entity identification, regulation, and risk.

The core themes of emerging technologies, Brexit, Green finance and regulation, the ongoing pandemic and its effect on supply chains informed the discussion topics.

AGENDA   |   SPEAKERS  |  SIGN UP  
Conference Themes
Throughout the day we ranged across a series of overarching themes including:
Emerging Technology & Emerging Risk: Regulatory Approaches to New Technologies
Supply chain confidence in an emergency; Legal Entity Identification and Covid19.
Environmental, Social, and Governance (ESG) and 'Green' Finance; a seismic change in regulation.
Free Trade? –New International Market Dynamics and Their Effects on Risk & Identity.
Speakers
An exciting range of experts joined panels and gave keynote speeches. For more details go to the speakers bio page.
A small selection of the speakers and panelists include:
Kevin Bourne, Managing Director, IHS Markit
Reto Gruenenfelder, Independent IT Advisor
Mark Scully, Ex-Chief Information Officer, Euronext
Mike Byrne, CEO, GS1 Ireland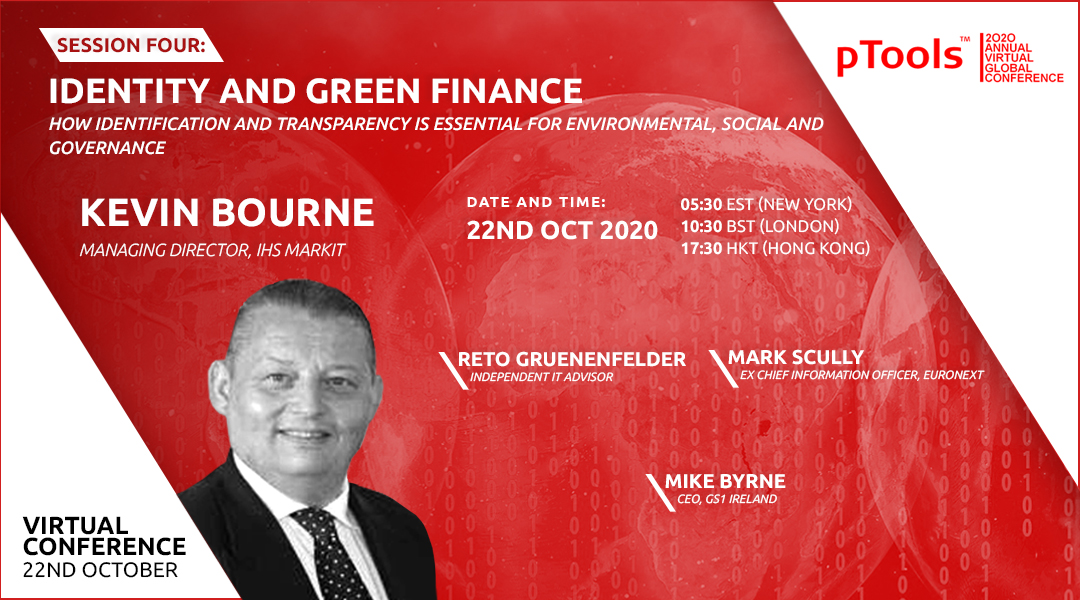 Session Titles
For more details on the sessions and timing go to the main agenda.
SESSION ONE – "Digitalization of Exchange Processes - How technology is driving efficiency and transformation."
SESSION TWO –

"The role of Banks in the LEI Project: 

How ISIN, LEI and Announcements maintain and guarantee transparency."

SESSION THREE - "Blockchain Backbone - How will distributed ledger technology transform market data and services."
SESSION FOUR - "Identity and Green Finance - How identification and transparency is essential for Environmental, Social and Governance"
SESSION FIVE- "Artificial Intelligence and Natural Language Processing and Automated Regulation"
Partners

GLEIF


Established by the Financial Stability Board in June 2014, the Global Legal Entity Identifier Foundation (GLEIF) is a not-for-profit organization created to support the implementation and use of the Legal Entity Identifier (LEI). GLEIF is headquartered in Basel, Switzerland. GLEIF services ensure the operational integrity of the Global LEI System. GLEIF also makes available the technical infrastructure to provide, via an open data license, access to the full global LEI repository free of charge to users. GLEIF is overseen by the LEI Regulatory Oversight Committee, which is made up of representatives of public authorities from across the globe.
Naviga


The world is changing rapidly, and keeping your audience's attention is even more challenging. From shorter attention spans to greater competition to constantly evolving and more personalized content, building and maintaining a quality relationship with your customers relies on a multitude of factors. With the Naviga Content Engagement Platform you can build the value that will keep people coming back. Their philosophy is simple. We help you to create, enrich, deliver and monetize your content to manage engagements from end-to-end so you can focus on what matters most, building valuable relationships with your customers.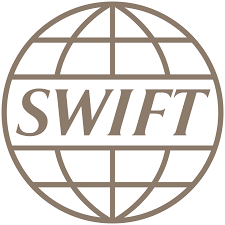 SWIFT


SWIFT is unique. We were established to find a better way for the global financial community to move value – a reliable, safe and secure approach that the community can trust, completely. We have constantly evolved in an ever-changing landscape, without undermining that trust. Nearly five decades on, our vibrant community reflects the complexity and diversity of the financial ecosystem.