How to Automate & De-Risk Corporate Announcements
How to Automate & De-Risk Corporate Announcements
Free On-Demand Webinar
Corporate and company announcements require vast amounts of processing of unstructured information. It tends to be a high-risk, time-consuming processing for most financial services institutions. Automation has changed much of the financial services landscape except this aspect – until now.
Join Tom and Paul on this short webinar as they look at how CSDs and Exchanges are using AI and Natural Language Processing to De-Risk and Automate this once tedious process.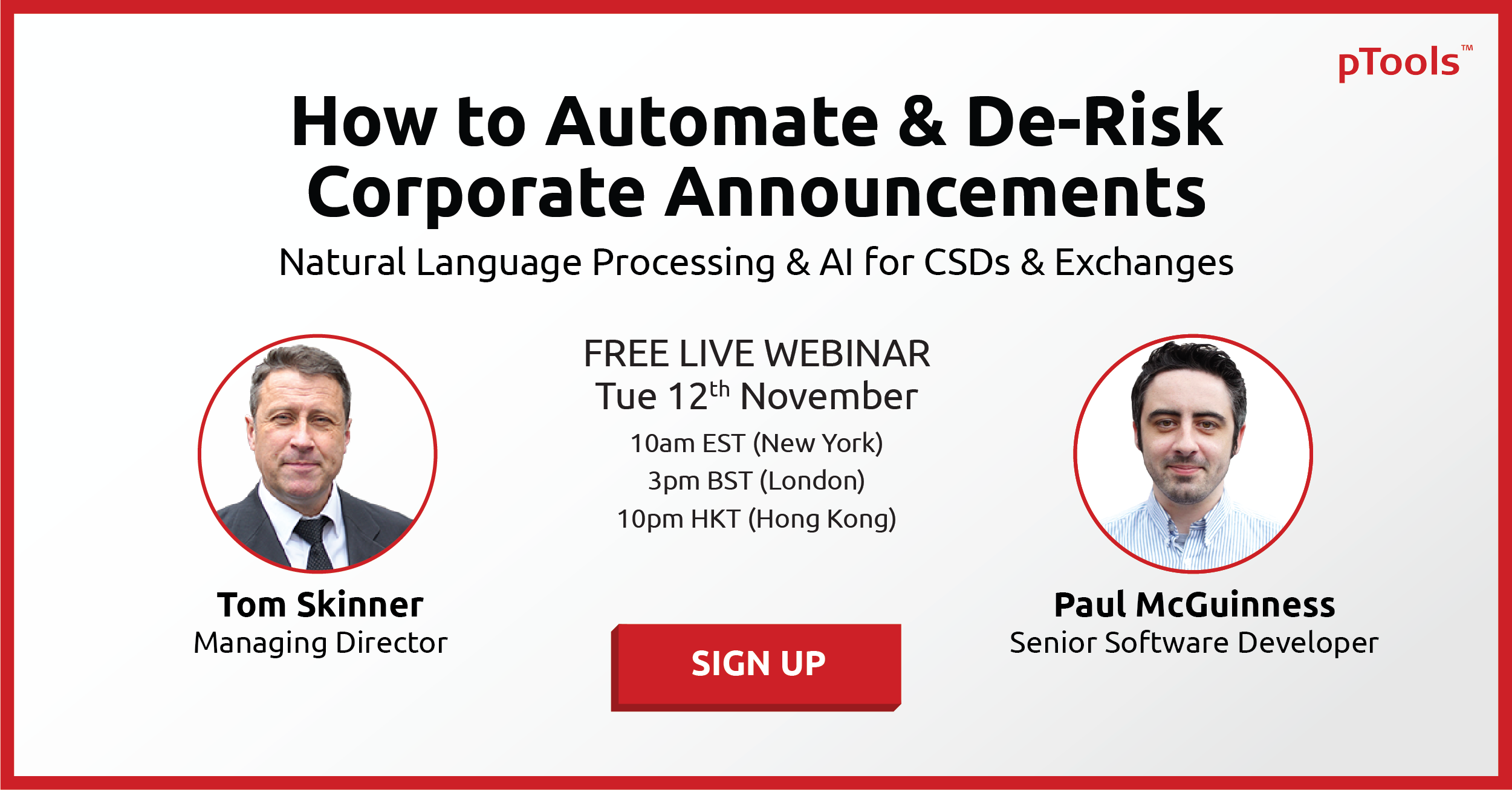 Fill out the form to access the recorded webinar!